Note to Users of Internet Explorer: Some functions of this web site may not work properly with Internet Explorer. Please view our site with Chrome, Firefox, Safari, or most other internet browsers. 
CST Offers Best View of Fairgrounds Fireworks, July 4 at 8 PM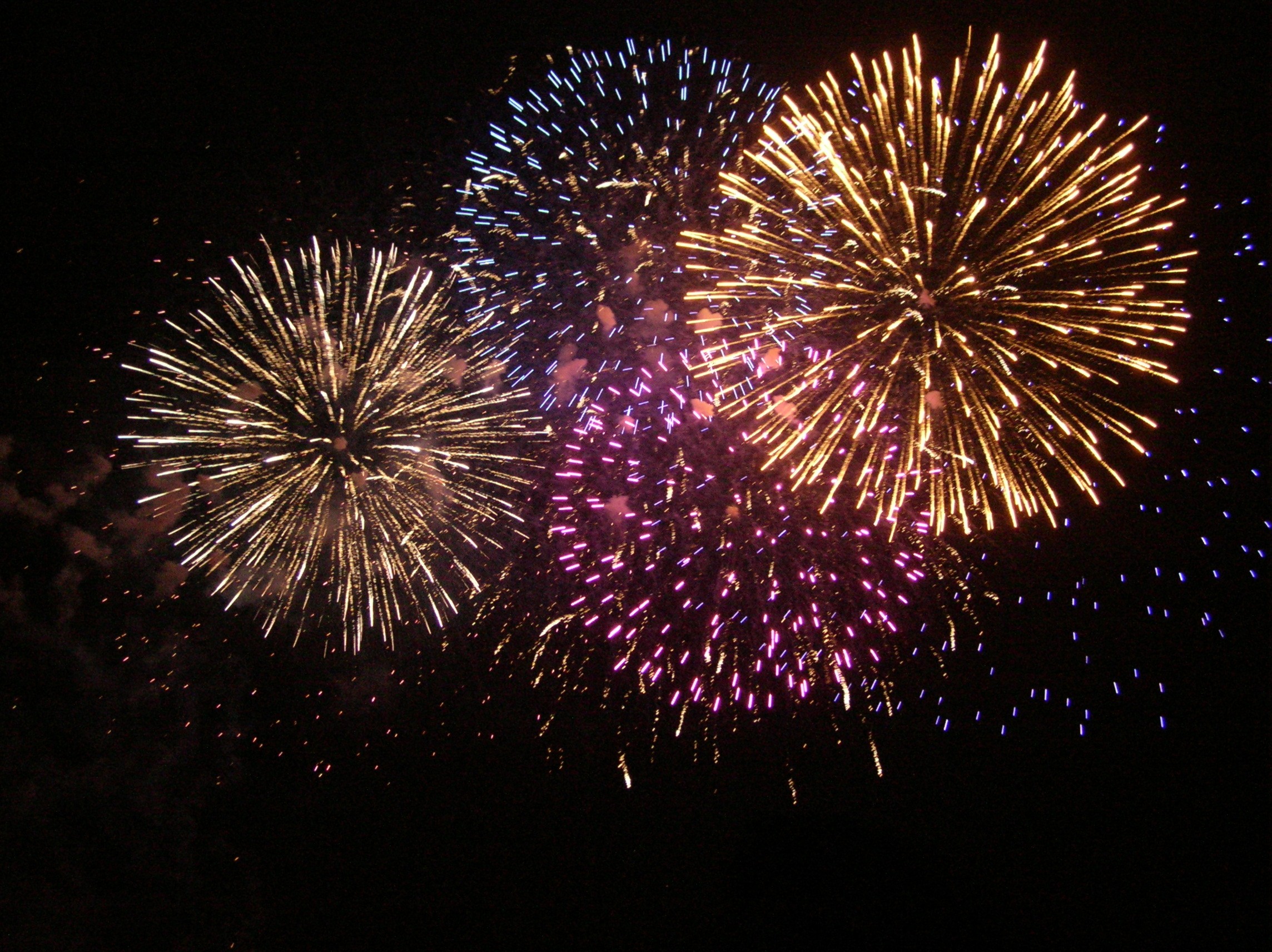 CST really is the best place to view the Fairgrounds fireworks. Bring your own snacks, beverages and chairs; bring a dessert to share (be sure to take any plates, patters, etc. home afterwards). Access to Shomrei Torah is limited to CST members (who have made an advance reservation) and their personal guests only, two cars per member family, with one CST member in each car. RSVP to the temple office at 707-578-5519 or denise@cstsr.org. There is no charge for the event but advance reservations are required.              
"Archaeology of California Jews" is the Tisch Topic for July 10, 

6:15 PM
CST member Adrian Praetzellis will discuss how Jews adapted to life in medieval England and 19th century California at the Rabbis' Tisch on Friday, July 10.  Archaeology reveals the hidden details, challenges the idea of a single "authentic" Jewish practice, and suggests a way forward.  We'll begin the evening with Shabbat prayers and a delicious catered dinner.  The evening ends after Adrian's talk with 
Mi'Shebeirach
and
Kaddish
.  $18.00 suggested donation to cover the cost of dinner.  RSVP to the office by
Wednesday, July 8,
so that we have enough food for everyone. Call
707-578-5519
or email 
denise@cstsr.org
.
Cycle to Services on July 17
Join other faith communities as part of the Cycle to Services project. Because there are over 70 religious organizations participating, riders can make a real difference in biking to work, appointments, school, etc.  More information is here and see some familiar faces on the Cycle to Services website!
 "Remembering Lives Cut Short by AIDS," by CST member Linda Bornstein
Read the Close to Home Article in the June 11 Edition of the Santa Rosa Press Democrat
By Linda Bornstein
During a civil rights trip to the South, members of Congregation Shomrei Torah visited the NAMES Project in Atlanta. The project started in 1987 to memorialize those who died in the AIDS pandemic and to bring awareness to the devastating impact of the disease. Before us stood the impassioned, articulate director, who spoke of AIDS history and angry politics, of human beings pushed aside, not given the immediate medical attention that was warranted or deserved.
She led us down a narrow hallway lined with sewing machines used by volunteers to stitch and secure grommets around each panel that has been sent to them for the AIDS Memorial Quilt. To date, this comprises 54 tons of fabric.
Bright posters encourage AIDS testing, and rows of industrial racks, 8-feet tall, hold quilt upon folded quilt. As we continued walking, there were more racks and more quilts, and, suddenly, the numbers became gripping, real and staggering. It was endless…
You can access the entire article by clicking here.
 Read Rabbi George's Blog: "I Am Somebody. Reflections on the AIDS Quilt"
Rabbi George reflects on the events surrounding the display of the AIDS Memorial Quilt at Shomrei Torah.
Click here
to read the blog and leave a comment, or download the article by clicking: 
Reflections on the Quilt
. Please remember that your comments and feedback are encouraged and appreciated.
See Photos of Recent Events and Connect With Us on Facebook
Have you liked Shomrei Torah on Facebook yet? If not, click here to visit our Facebook page. There you'll find news about upcoming events, photos of past events, and other ways to connect with your synagogue community. Use this link or go to Facebook.com and search for Congregation Shomrei Torah Santa Rosa.
Adult B'nei Mitzvah Class Now Forming; No Time Like the Present to Be Called to the Torah
If you are a Jewish adult who has never had a Bar or Bat Mitzvah, now is your opportunity.  This 13-month course will delve into Jewish theology, liturgy (prayer), and the Jewish cannon (Torah, Midrash, Talmud, etc.). Class time will also be devoted to the mastery of parts of the Shabbat morning service.  The course culminates at the Shabbat morning service on Saturday, December 17, 2016 during which students will share in leading the service.  Regular class will meet on Saturdays, 1 PM-2:30 PM beginning November 7, 2015 and taught by Rabbi George, Rabbi Kramer, and a number of guest teachers (to be announced). Deadline to register is September 15, 2015.  Cost:  $1,310.00 for tuition and materials; scholarships available upon request. RSVP to the temple office by calling Denise at 707-578-5519 or denise@cstsr.org.
 Social Action Committee's Film Series Honored by Religious Action Center
Shomrei Torah's Social Action Committee's annual film series, "Social Action Goes to the Movies" received an honorable mention in the 2015 Fain Awards, presented by the Religious Action Center of the Union for Reform Judaism at its annual conference, "Consultation on Conscience," in late April.  In the photo at left, SAC's Asher Sheppard, right, and Larry Carlin, center, are pictured with Isaac Nuell, manager of Congregational Social Action for RAC in Washington, D.C.
The biannual Irving J. Fain Awards honor URJ congregations doing exemplary social justice work to l'taken et ha'olam.
Registration is Open for 2015/2016 Religious School
It's that time of year to register your child for STaRS (Shomrei Torah Religious School).  This year we are offering online registration. Click HERE to register.  If you have any questions, please contact Julie Caldwell, Rabbinic Assistant, at ra@cstsr.org or call 707-578-5519, Monday through Friday, 9:30 AM – 2:30 PM.
This Week's Torah Portion
"It is a tree of life to all who grasp it, and whoever holds on to it is happy; its ways are ways of pleasantness, and all it paths are peace." (Proverbs 3:17-18)
To read a midrash by Anne Levy Howson, click here: Exodus 28 midrash 
Welcome to Shomrei Torah
Congregation Shomrei Torah is the welcoming home of progressive Reform Judaism in Sonoma County. Blending the traditional with the innovative, we are a diverse, inclusive and socially conscious community that provides a doorway to Jewish life through worship, study, social action, fellowship, and play.
Join Rabbi George Gittleman, Rabbi Stephanie Kramer and Cantor David Frommer at a Shabbat service, attend our popular Lifelong Learning events or participate in our community activities or social action initiatives. Children discover their Jewish identity in our thriving religious school. Click here to inquire about joining our congregation today.
Shabbat Services: Fridays at 6:15 PM, Saturdays at 10:30 AM
Second Friday of the month is a Rabbi's Tisch
All Friday evening Shabbat services begin at 6:15 PM in the Sanctuary. Saturday morning services begin at 10:30 AM. The second Friday of every month is a Rabbi's Tisch, an alternative Shabbat experience consisting of a catered dinner followed by a lively discussion led by our clergy and guest speakers.  RSVP's greatly appreciated. The suggested tisch donation is $18. If you or your chavurah would like to sponsor a tisch, please contact the office.
Shomrei Torah Supports Interfaith and Same-sex Marriage
Congregation Shomrei Torah is a welcoming community for households of every variety. Our clergy are available to marry interfaith and same-sex couples, and our facilities are available to host weddings and other life-cycle celebrations. Click here to read about interfaith households at Shomrei Torah. Please call the office to learn more, or to arrange a conversation with one of our rabbis.
Already a Member? Get Involved & Support Shomrei Torah