High Holy Days Begin Sunday, October 2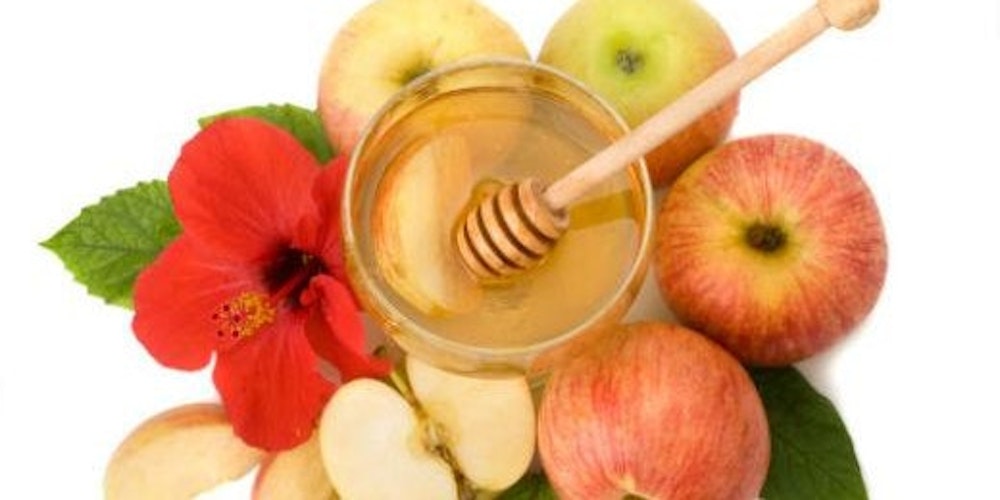 Shomrei Torah welcomes the entire Jewish community to join in our observance of the Days of Awe. You need not be a member to participate, although you will need to obtain a seating card in advance by calling the synagogue office at 578-5519. High Holy Day services will be led this year by Rabbi George Gittleman, Rabbi Stephanie Kramer, and Cantorial Soloist Erica Wisner, with special musical accompaniment by the Congregational Choir. Childcare is available; please call the office for information.
For a complete schedule of services, click here.
Sunday, October 2:  Erev Rosh Hashanah at the Center for Spiritual Living, 2075 Occidental Road, Santa Rosa (CSL)
Monday, October 3:  Rosh Hashanah, CSL
Tuesday, October 4: 2nd Day Rosh Hashanah Service, at Shomrei Torah
Tuesday, October 11: Erev Yom Kippur (CSL)
Wednesday, October 12: Yom Kippur (CSL)
Please note: Only those holding seating cards will be admitted. Seating cards are available by calling the synagogue office at (707) 578-5519. Special security procedures are in effect for all High Holy Days services. All handbags and backpacks are subject to inspection.
Oct. 9 Men's Bagel Club Features Defense Attorney Stephen Turer On "Defending the Devil"
On Sunday, October 9, at 
9:00 AM, the Men's Bagel Club will feature CST member Stephen Turer, a prominent criminal defense attorney. In his talk, 
"Defending the Devil," Stephen will share stories of some of the most fascinating cases he has tried in Sonoma County. Please RSVP for your gourmet bagel and lox breakfast to Jerry Newman at
707-829-1388
.  Ladies and guests are always welcome.  In the coming months our presenters will include temple president Ira Glasser and computer and cell phone expert Richard Lazovick.
Rabbis' Tisch, October 14, Explores "Power, Privilege and BDS" with Dr. Marc Dollinger
"Power, Privilege and BDS: A Different Perspective on Jewish Campus Life" is the title of Dr. Marc Dollinger's talk at the upcoming Rabbis' Tisch, Friday, October 14, at 6:15 PM. Today, Jews are often perceived as white and privileged, unwilling to join this generation's social justice causes. Join us as we explore the ways whiteness, power and privilege have changed the social justice landscape for American Jews. The evening begins with Shabbat prayers and a delicious catered dinner. We'll end the evening after Dr. Dollinger's talk with Mi'Shebeirach and Kaddish. $18.00 suggested donation for dinner. Please RSVP by October 12 so that we can plan for enough food to the temple office at 707-578-5519 or denise@cstsr.org.
Register Now for Shomrei Torah Women's Retreat, October 28-30
The biennial Women's Retreat will be held at the beautiful Westerbeke Ranch in Sonoma starting Friday, October 28th. The deadline to register is October 1st or when we have reached our maximum capacity of 48 overnight guests. Click here for more information and to download the registration form. 
 It's Time to Renew Your Membership
Thank you to the over 300 families who have renewed their temple membership! If you have yet to submit your 2016/2017 membership pledge form, please do so today. Just call the office and we can renew over the phone. Fax in the form that you have received or bring the form into the office. Please remember that you must renew your membership in order to receive your High Holy Day seating cards.
Online Registration Now Available for Shomrei Torah Religious School
It's that time of year to register your child for STaRS, Shomrei Torah Religious School! Opening day is September 11, 2016.
Register by June 30th and receive a $25 Early Bird Discount per child.
Click here to register
If you have trouble with registration, please email ra@cstsr.org
 Raise Money for Shomrei Torah with Every Purchase on Amazon
Did you know that you can earn a donation for Shomrei Torah of 0.5% for every online purchase you make on Amazon.com? Simply go to www.smile.amazon.com and shop the way you always do on Amazon — the same products, same service, same prices, same shipping and return policies. Just click on www.smile.amazon.com and search for Congregation Shomrei Torah Santa Rosa. Enrolling is simple — no personal information is required. Once you designate CST as your charitable organization, everything else is automatic.
Membership Database Update
If you have not yet completed your updated database form, please do so as soon as possible.  This form contains information that we have not had before in our temple database that we need in order to serve you better.  You can download and print the Membership Application Form, or you can pick up a copy at the CST office.  If you have questions, please feel free to contact the office at (707)578-5519.
Join a Chavurah to Connect with CST Members Who Share Your Interests
A Chavurah is a group of CST members who meet from time to time to share a meal, take a hike, enjoy a ball game, or participate in any number of interesting activities. There are many existing Chavurot to join, or consider starting one of  your own.  If you'd like to learn more about this easy and informal way to build community and connect with fellow CST members, email or call Denise in the synagogue office at 707-578-5519 or denise@cstsr.org. Pictured at left, a special Shabbat Oneg on January 29 where the Chavurah Committee hosted a gathering of current and prospective Chavurah members. 
See Photos of Recent Events and Connect With Us on Facebook
Have you liked Shomrei Torah on Facebook yet? If not, click here to visit our Facebook page. There you'll find news about upcoming events, photos of past events, and other ways to connect with your synagogue community. Use this link or go to Facebook.com and search for Congregation Shomrei Torah Santa Rosa.
Shomrei Torah Congregant in Critical Need of a Donor Kidney
Richard Lazovick is a kind and gentle man, a dedicated dad, and a solid member of this community. And both of his kidneys are failing. Richard spends every night, all night, connected to a dialysis machine while he waits for a donor kidney — a wait estimated to be eight years! Meanwhile, his kidney function continues to decline. Read More…
This Week's Torah Portion
"It is a tree of life to all who grasp it, and whoever holds on to it is happy; its ways are ways of pleasantness, and all it paths are peace." (Proverbs 3:17-18)
Welcome to Shomrei Torah
Congregation Shomrei Torah is the welcoming home of progressive Reform Judaism in Sonoma County. Blending the traditional with the innovative, we are a diverse, inclusive and socially conscious community that provides a doorway to Jewish life through worship, study, social action, fellowship, and play.
Join Rabbi George Gittleman, Rabbi Stephanie Kramer and Cantor David Frommer at a Shabbat service, attend our popular Lifelong Learning events or participate in our community activities or social action initiatives. Children discover their Jewish identity in our thriving religious school. Click here to inquire about joining our congregation today.
Shabbat Services: Fridays at 6:15 PM, Saturdays at 10:30 AM
Second Friday of the month is a Rabbi's Tisch
All Friday evening Shabbat services begin at 6:15 PM in the Sanctuary. Saturday morning services begin at 10:30 AM. The second Friday of every month is a Rabbi's Tisch, an alternative Shabbat experience consisting of a catered dinner followed by a lively discussion led by our clergy and guest speakers.  RSVP's greatly appreciated. The suggested tisch donation is $18. If you or your chavurah would like to sponsor a tisch, please contact the office.
Shomrei Torah Supports Interfaith and Same-sex Marriage
Congregation Shomrei Torah is a welcoming community for households of every variety. Our clergy are available to marry interfaith and same-sex couples, and our facilities are available to host weddings and other life-cycle celebrations. Click here to read about interfaith households at Shomrei Torah. Please call the office to learn more, or to arrange a conversation with one of our rabbis.
Already a Member? Get Involved & Support Shomrei Torah