Shomrei Torah offers both members and non-members many ways to provide financial support to our synagogue community. There are funds established for a specific purpose as well as funds whose purposes are more discretionary in nature. There are also several named funds, established by generous donors seeking to create an enduring legacy.
Donations of any size are welcome. Shomrei Torah is a 501(C)(3) non-profit organization, contributions are tax deductible. Please consult with your tax advisor.
---
Many Ways to Contribute

Kir HaKavod Wall of Honor
Commemorate a special occasion, honor a special life-cycle event, or remember a loved one by donating a leaf or pomegranate on our beautiful Kir HaKavod Wall of Honor located in Shalom Hall. Download the donation form HERE.
---
Yahrzeit Name Plaque
Yahrzeit signifies a traditional act of remembrance, commemorating the loss of those we love. May their memories be for a blessing, Zichronam l'vrach.
To purchase a Yahrzeit name plaque to be displayed on our Yahrzeit wall located at the back of the sanctuary, download the donation form HERE.
---
Amazon Smile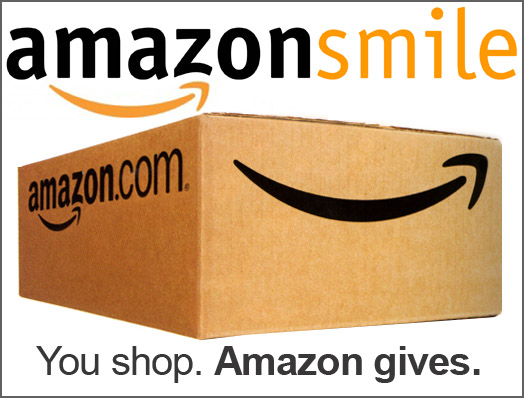 Would you like to support CST without spending a dime? Amazon Smile allows you to allocate .05% of your purchases to Congregation Shomrei Torah.  Simply
visit smile.amazon.com and select Congregation Shomrei Torah as your charitable organization.  To change your charity, visit smile.amazon.com and select "Change your Charity" in "Your Account."
Congratulations! Now when you make a purchase on Amazon, start at
smile.amazon.com
(instead of
Amazon.com
) and CST will automatically get credit every time you shop!
Rabbi Michael Robinson Fund for Social Justice
In 2013, generous members John Weinstein and Heidi Stewart endowed the Rabbi Michael Robinson Fund for Social Justice with a major gift that will enable the fund to support Shomrei Torah's mission to perform tikkun olam (repairing the world) for social justice.
Pictured are Rabbi George, former Shomrei Torah President Rachael Cutcher, Heidi Stewart, and John Weinstein. John and Heidi hope that others will add to the fund so that, over time, Shomrei Torah may amplify its voice in support of all those who suffer injustice.
To make a donation to this fund, select "Rabbi Michael Robinson Fund for Social Justice" in the drop-down tab of the donation form at the top of this page.
---
Legacy Circle Ensures Long-term Future of Shomrei Torah

"As my Ancestors planted for me, I plant now for my children and my children's children." Ta'anit 23a
Shomrei Torah's Legacy Circle is an extraordinary group of committed individuals who share a common vision: that our community will be a center for progressive Reform Judaism for generations to come.
Legacy Circle members remember Shomrei Torah in their estate planning—through trusts, wills or insurance policies—or provide endowment-level gifts to CST during their lifetime. A bequest of any amount helps Congregation Shomrei Torah thrive l'dor v'dor, from generation to generation.
Your gift to Shomrei Torah ensures that Sonoma County's Jewish community will forever have a Beit Tefilah (house of prayer), Beit K'nesset (house of community), and a Beit Midrash (house of study) of its very own.
To learn more about the Legacy Circle and the potential tax advantages it offers, or to discuss your participation, confidentially and at no obligation, with an estate planning professional, contact the office: (707)578-5519 or shomrei@cstsr.org.