Make A Donation
Many Ways to Contribute
Gelt-a-Thon 2016
Don't wait for one of our friendly volunteers to call…donate ahead of time starting in late November.  This is Shomrei Torah's most important fundraising event of the year, so please consider participating at the $118 level, or with whatever amount your household can contribute. The date of the 2016 Gelt-a-Thon will be announced in October.
Amazon Smile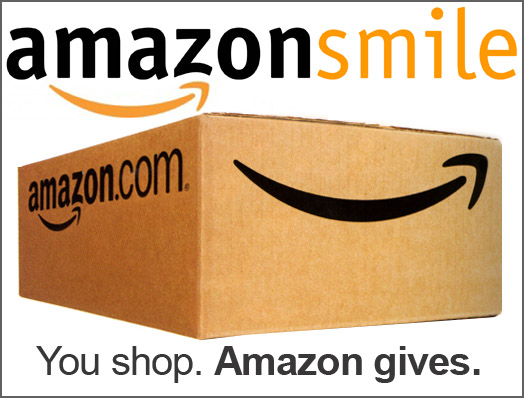 Would you like to support the programs at CST without spending a dime? Many organizations make it easy. Amazon Smile allows you to allocate .05% of your purchases to any 501c(3) charity. Indicate Congregation Shomrei Torah as your charity at
https://smile.amazon.com/about
. When you make a purchase on Amazon, start at
smile.amazon.com
instead of
Amazon.com
and CST will automatically get credit every time you shop.
eScrip Supermarket Donations 
Similar donations can be made through
eScrip.com
. Although Safeway is no longer participating, Food4Less is, along with Fircrest Market (Sebastopol) and Molsberry's (Wikiup). Oliver's Market and Petaluma Market have community cards that can be added to eScrip to give the synagogue credit.
Shomrei Torah Funds
Shomrei Torah offers both members and non-members many ways to provide financial support to our synagogue community. There are funds established for a specific purpose as well as funds whose purposes are more discretionary in nature. There are also several named funds, established by generous donors seeking to create an enduring legacy. Following is a partial list of funds operated by Shomrei Torah:


– General Fund
– Building Endowment Fund
– Mortgage Fund
– Rabbi Gittleman's Discretionary Fund
– Rabbi Kramer's Discretionary Fund
– Rabbi Michael Robinson Fund for Social Justice
– Robert & Claire Harris Fund for Social Action
– Elisha's Pantry Fund
– Billie Blumenthal Religious School Scholarship Fund
– Music Fund
– Lifelong Learning Fund
– Library Fund
– Marlene & Martin Stein Fund for Camperships and Israel Experience
– NFTY Scholarship Fund
The pull-down menu at the right shows these and other funds to which you may contribute. Donations of any size are welcome. Shomrei Torah is a 501(C)(3) non-profit organization. Contributions are tax deductible to the extent allowed by law. Please consult with your tax advisor.
Rabbi Michael Robinson Fund for Social Justice
In 2013, generous members John Weinstein and Heidi Stewart endowed the Rabbi Michael Robinson Fund for Social Justice with a major gift that will enable the fund to support Shomrei Torah's mission to perform tikkun olam for social justice.
Pictured are, from left, Rabbi George, Shomrei Torah President Rachael Cutcher, Heidi Stewart, and John Weinstein. The donation was announced at the Rabbis' Tisch on August 9, where URJ President Rabbi Rick Jacobs was the featured speaker.
John and Heidi hope that others will add to the fund so that, over time, Shomrei Torah may amplify its voice in support of all those who suffer injustice.
Legacy Circle Ensures Long-term Future of Shomrei Torah

"As my Ancestors plant for me, I plant now for my children and my children's children."Ta'anit 23a
Shomrei Torah's Legacy Circle is an extraordinary group of committed individuals who share a common vision: that our community will be a center for progressive Reform Judaism for generations to come. Legacy Circle members remember Shomrei Torah in their estate planning—through trusts, wills or insurance policies—or provide endowment-level gifts to CST during their lifetime. A bequest of any amount helps Congregation Shomrei Torah thrive l'dor v'dor, from generation to generation.
Your gift to Shomrei Torah ensures that Sonoma County's Jewish community will forever have a Beit Tefilah (house of prayer), Beit K'nesset (house of community), and a Beit Midrash (house of study) of its very own. Designate your gift to benefit a specific program, or to be applied where most needed.
• Religious School and Jewish summer camp
• Lifelong Learning
• Social Action and Community Outreach
• Torah Care and Ritual Practice
• Music and Art
• Building Care and Improvements
To learn more about the Legacy Circle and the potential tax advantages it offers, or to discuss your participation, confidentially and at no obligation, with an estate planning professional, contact the office. All it takes to join is a simple Declaration of Intent Form which you can download, print and return.
Legacy Circle Committee, from left: Irv Rothenberg, chair; Reuben Weinzveg, Marcy Pluznick-Marrin, John Weinstein, Martin Stein, Dianne Smith, Albert Handelman, and Cynthia Nestle.